Freelance writing is a pretty great career. I get to write fun articles, learn cool things, and work from anywhere. But it can be a tricky field to break into.
Thankfully, freelance writers are always willing to share their knowledge. There are tons of great classes out there for learning about freelance writing. Here are my top five.
I'll be the first to admit that I'm partial to this course because this is the one that helped me land my first paid client.
Gina Horkey of Horkey Handbook became a successful freelancer in a matter of months. Now she teaches people how to break into the same field.
She provides more than just lessons. There are tons of resources included with your membership, and you get lifetimes access. The cost is $249, but she has a three-month payment plan option.
If you're interested in diversifying your freelance career, Gina also teaches people how to become virtual assistants and how to offer writing as a VA service.
Elna Cain is a freelance writing guru. She knows what she's doing, and she's been around for a long time. But she started just as inexperienced as the rest of us.
Her Write Your Way to 1K is a course to help you earn your first thousand dollars as a freelancer. It includes 50 lessons, a pitch review, and a private Facebook group, plus many other resources. This course is $195, and it includes a three-month payment plan.
Elna is well-known as one of the pros. Learning how to find clients, pitch, and earn money writing from her is a wonderful opportunity.
Jorden Roper of Writing Revolt is a freelance success story. She was broke and jobless with no degree, but she was earning $5,000 a month within three months. Now she shares her expertise.
She has more detailed paid courses, but the 3 Steps class is free! If money is an obstacle, this is a great resource. Jorden keeps it real with her "no-BS" approach. She's genuine, foul-mouthed, and knows her stuff.
She will help you figure out exactly what you need to pitch even with no experience. She'll also teach you how to find clients who pay well and how to avoid content mills.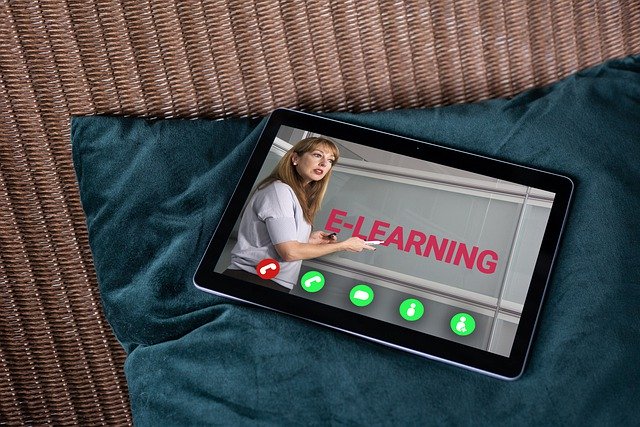 I don't know about you, but earning six figures as a writer sounds pretty great to me. Copywriting is one of the most lucrative writing fields out there. But it requires knowing how to write to sell and show up in search results. It's a specific type of persuasive writing that can be hard to master.
The American Writers and Artists Institute, or AWAI, offers this online, self-paced course. You get access to an insane amount of resources to help you learn how to break into copywriting and be successful. Plus you get access to their exclusive job board to help you find high-quality clients.
It's $497, which is payable in 5 installments of $99. That might sound pricey, but when you're making six figures, you'll know it was a great investment.
Have you ever wondered how people make money blogging? Learning to monetize your blog is an art. Ruth Soukup's Elite Blog Academy has been the gold-standard for blog courses for years. Many of your favorite bloggers have used her program to build their blogging empires.
Elite Blog Academy is WordPress-focused, so be prepared to purchase your domain name and hosting. You'll also learn the secrets to using blogging as content marketing. You can take those skills to other sites and get paid for guest posts.
It's so popular that Ruth only opens the course once or twice a year. Enrollment is only five days, so sign up for the waitlist! The next opening is in March 2021. It's worth the wait. I couldn't find the most recent price, but the last time I checked it was around $500. You've got months to save up!
Get writing!
Which freelance writing course looks the most appealing to you? Let us know in the comments.
Now is a wonderful time to be a copywriter. Download this free book to learn how: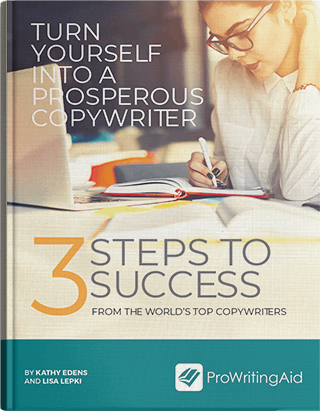 Have you tried  
ProWritingAid
  yet? What are you waiting for? It's the best tool for making sure your copy is strong, clear, and error-free!